◆  Miyuki-no-ma(Imperial room)  ◆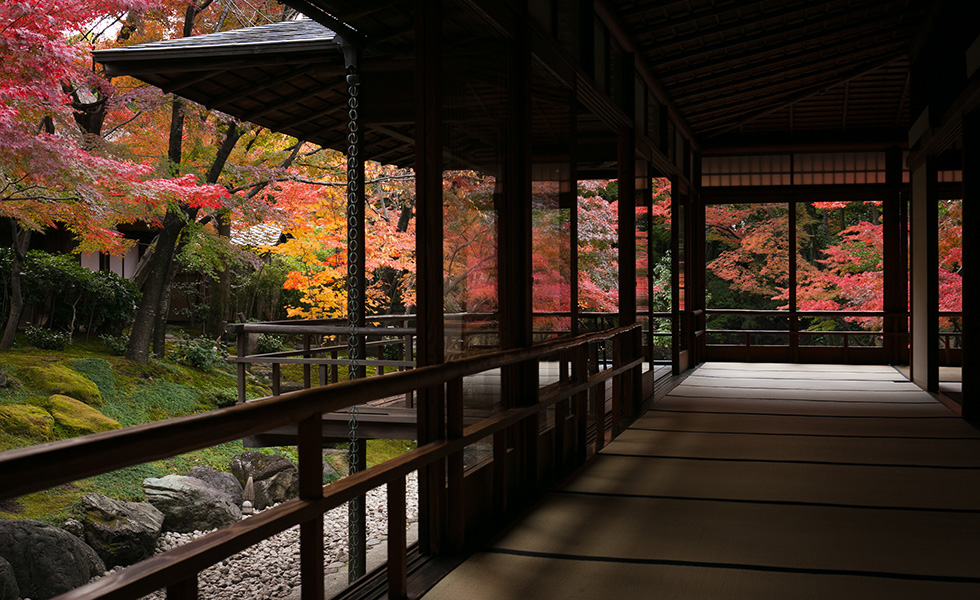 This room was designed for the late Emperor and Empress in 1950, on the occasion of the National Athletic Festival in Nagoya
The designer was Sutemi Horiguchi, who was a specialist architect of Japanese tea rooms and traditional wooden rooms.
It was his first work after World War II.
The tea room's main attractions are its brightness, thanks to its many windows, and its view of the garden when the sliding paper doors are open.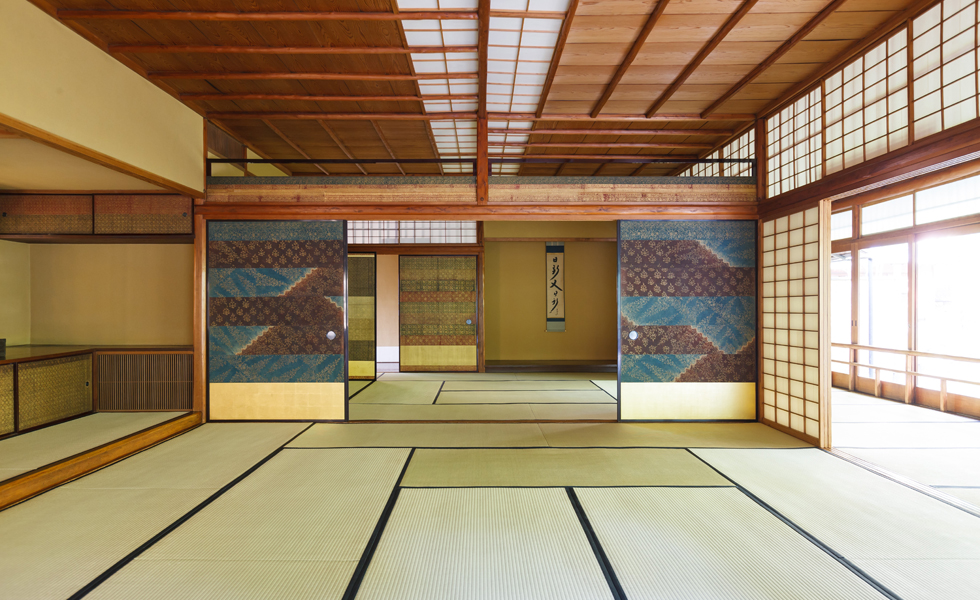 In 1951, the year after it was built, this room received a Japanese Architecture Congress Prize.
It was an exceptional prize because Miyuki-no-ma was an extension rather than a complete building, and also because it was a traditional Japanese wooden room rather than a modern concrete structure.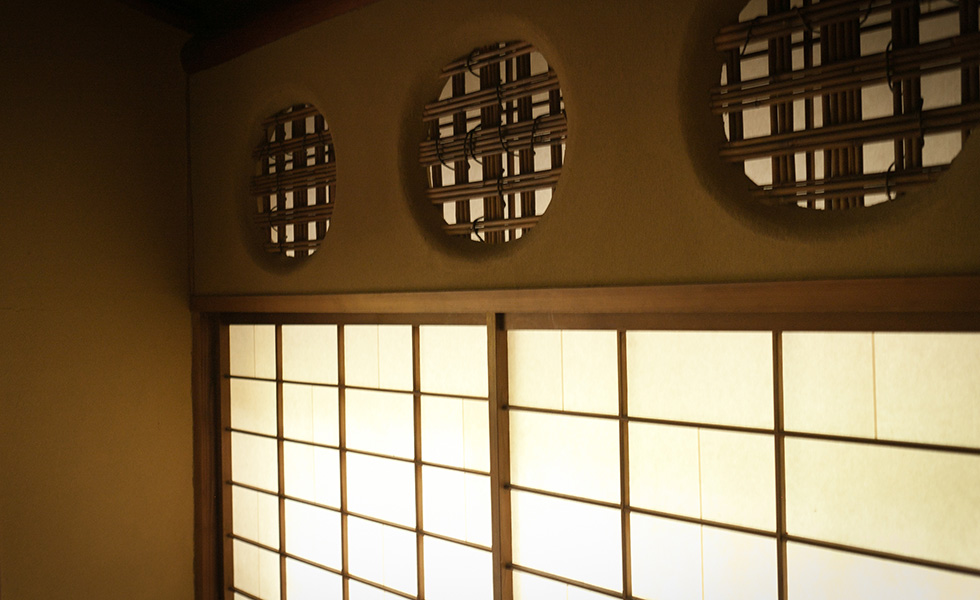 It is well-known as a significant work in architectural history, at a time when Japanese architects were adopting the modern western style after World War II.
It is a quiet well-balanced space. The room has a very long tokono-ma, circular windows and sliding doors covered with antique cloth from Southeast Asia.
Later, in 1999, DOCOMOMO Japan included this room in its first list of the 20 best modern Japanese buildings.
All of the rooms have a view of the garden; you will enjoy the scenery of the four seasons. We have 12 private rooms of various sizes, and we select your room according to the number of guests.


◆  Other rooms  ◆


●Matsu-no-ma(Pine tree room)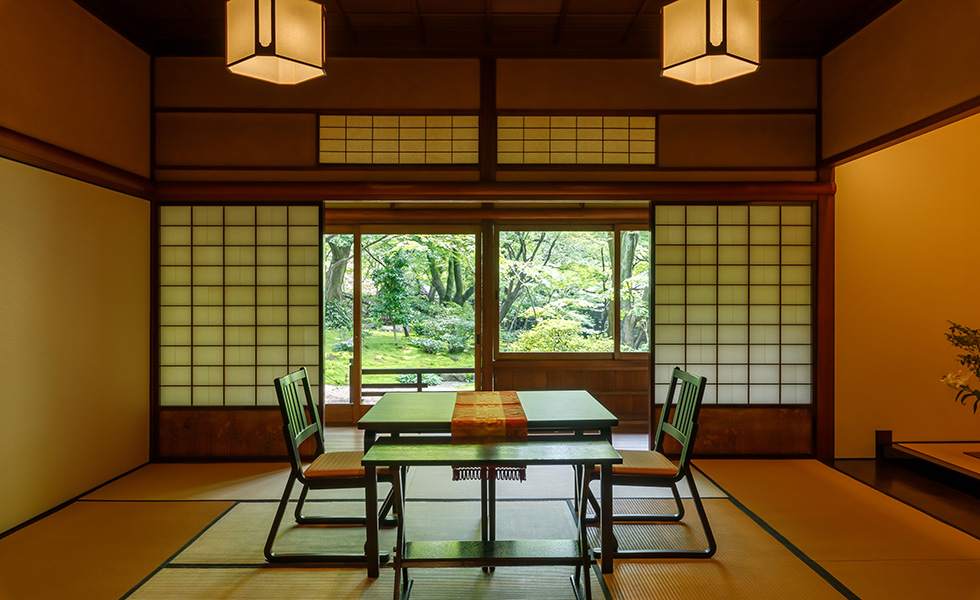 This is one of the rooms which the former wood merchant built in the 1880s.
The building containing these two rooms,with the next one, Ume-no-ma(Plum tree room),has a thatched roof.
It is very impressive.


●Zangetsu-no-ma(Moon room)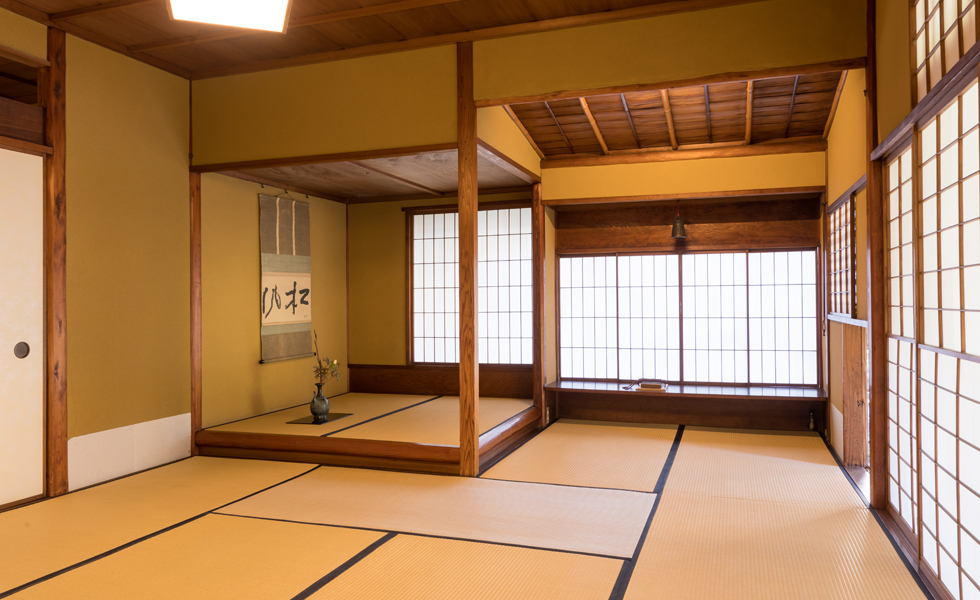 This room, like Miyuki-no-ma, was built by Sutemi Horiguchi in 1950.
It is famous as a copy of the characteristic Zangetsu tea room of the Omote tea ceremony school.


●Sakura-no-ma(Cherry tree room)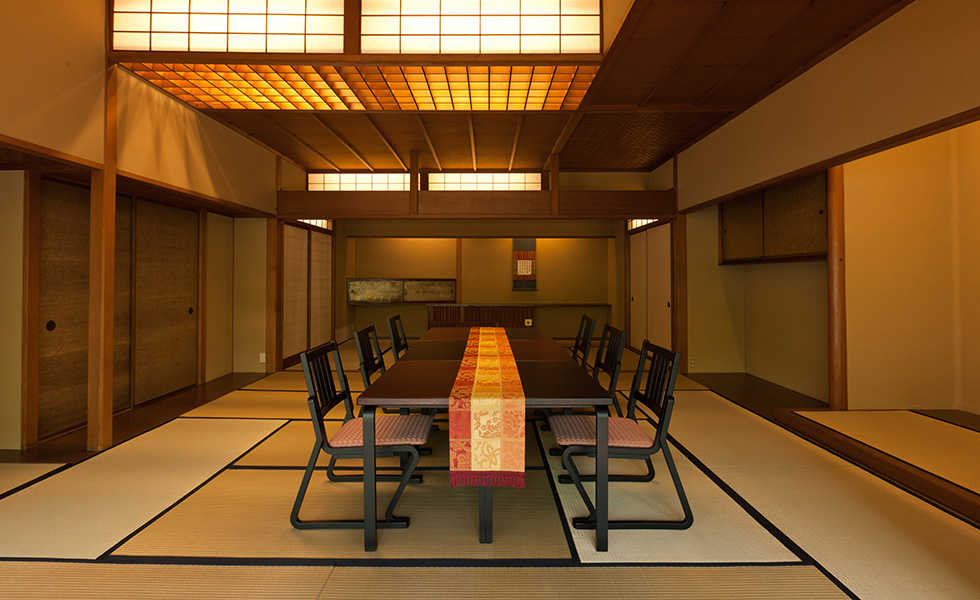 This room was designed by Sutemi Horiguchi in 1958.
Like Miyuki-no-ma, it is a beautiful example of his modern style.


●Kiku-no-ma(Chrysanthemum room)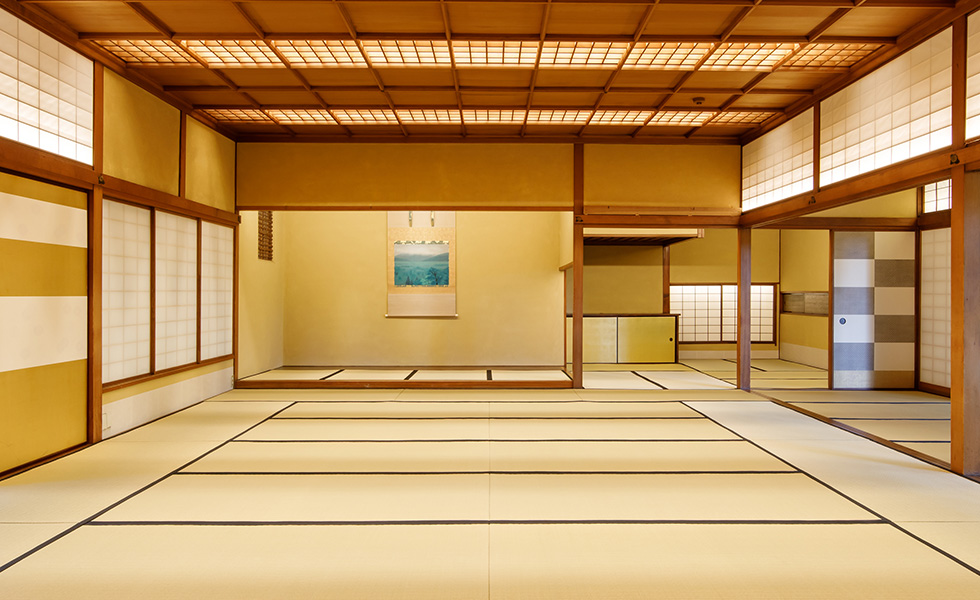 This room was remodeled by Sutemi Horiguchi in 1958.
He created Kiku-no-ma by combining two rooms built by the former wood merchant.
You can enjoy the charming garden view from this room.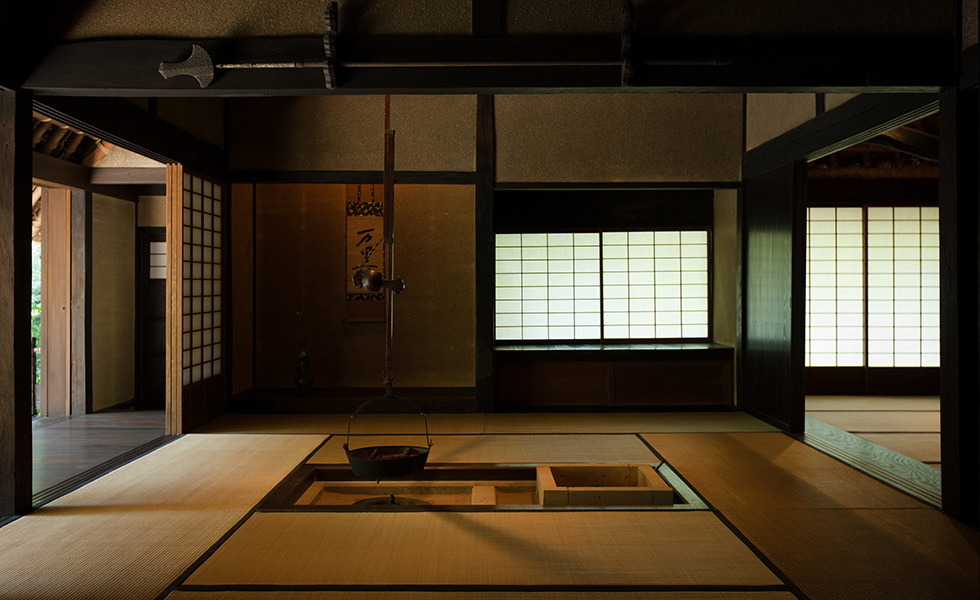 In about 1930, Hasshoukan restaurant's founder bought a four hundred-year-old building in Kouga (Ninja village) in Shiga prefecture and moved it here. We call it the Country House.
Our guests like this room because they can see the cook grilling fish and vegetables on the fireplace.
Guests who would like to use this room should request it when they make their reservations.