◆  WEDDING  ◆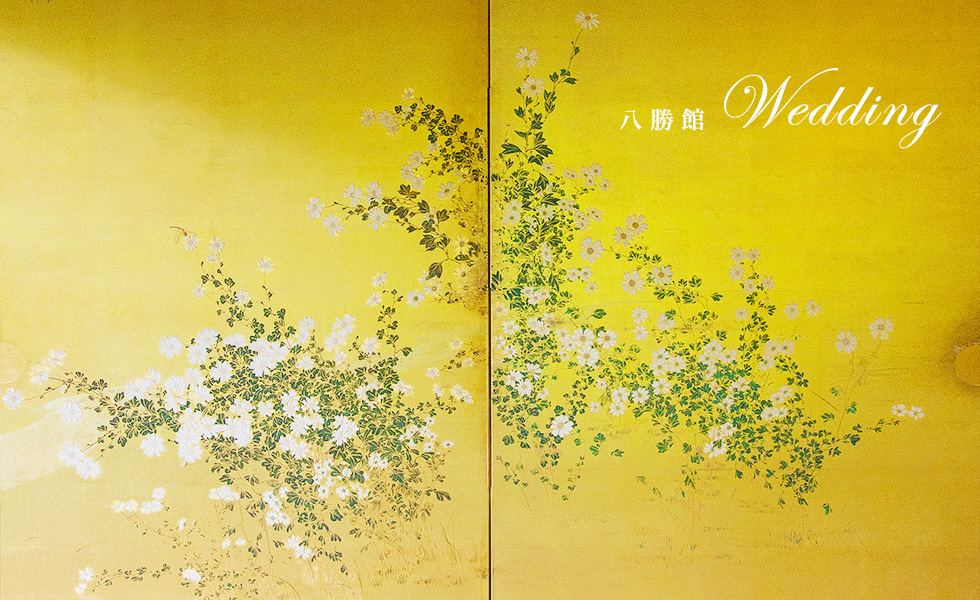 SHINTO WEDDING  SECULAR WEDDING
We can offer several types of wedding ceremony according to your requirements.
There are 12 rooms of different sizes, accommodating from 6 to 74 guests.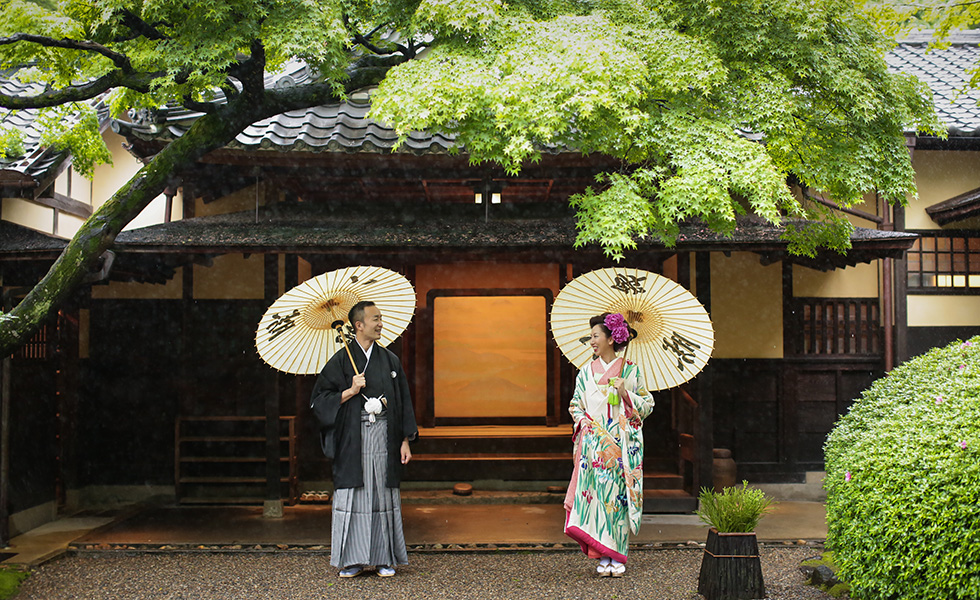 HASSHOUKAN WEDDING
It's important to prepare your wedding carefully.
Sometimes the bride and groom may have different wedding concepts.
It takes time to make a plan that will satisfy your guests.
Your guests have loved and supported you for many years.
On your wedding day you express your gratitude to them.
It's impossible to express this emotion in everyday life.
A Hasshoukan wedding will help you convey your gratitude to your guests.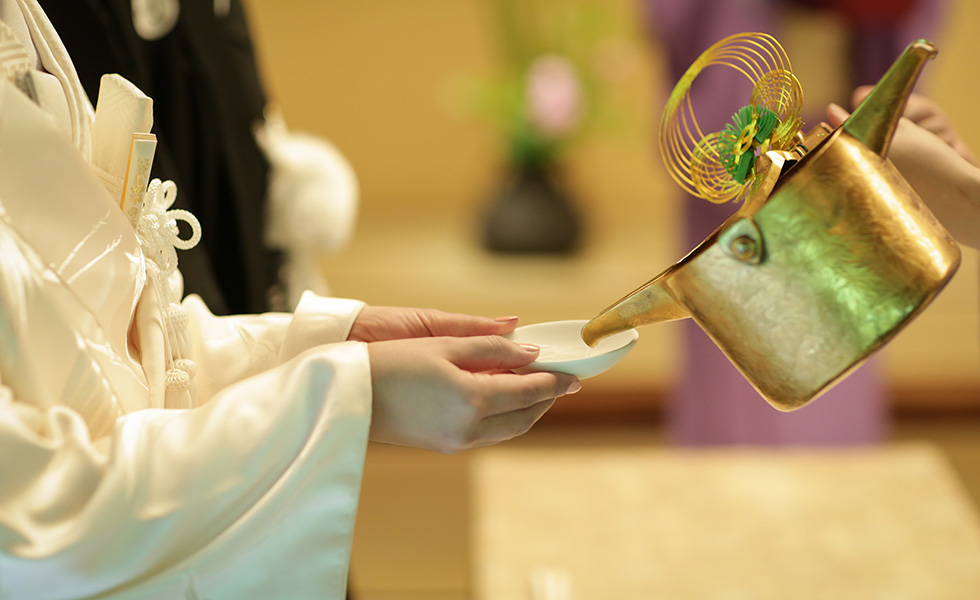 SHINTO WEDDING
This is a nature-based wedding.
The bride and groom lead the guests in a procession through our beautiful garden.
The ceremony unfolds to the sound of solemn Gagaku music.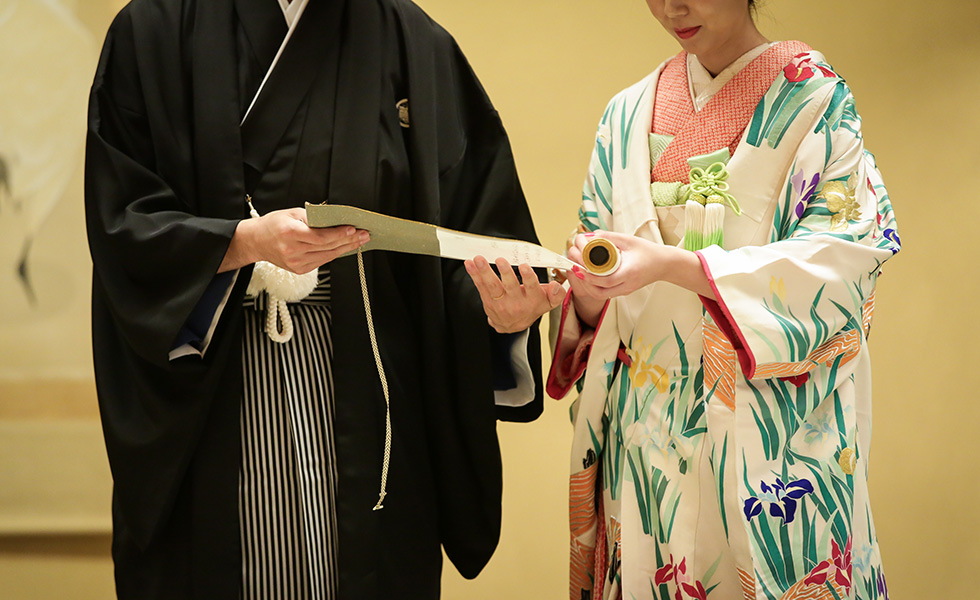 SECULAR WEDDING
This is the oldest Japanese wedding style, called Shugen.
The bride and groom do San-san-kudo (exchange of nuptial sake cups) before the reception.
Hasshoukan continues the traditional secular wedding ceremony.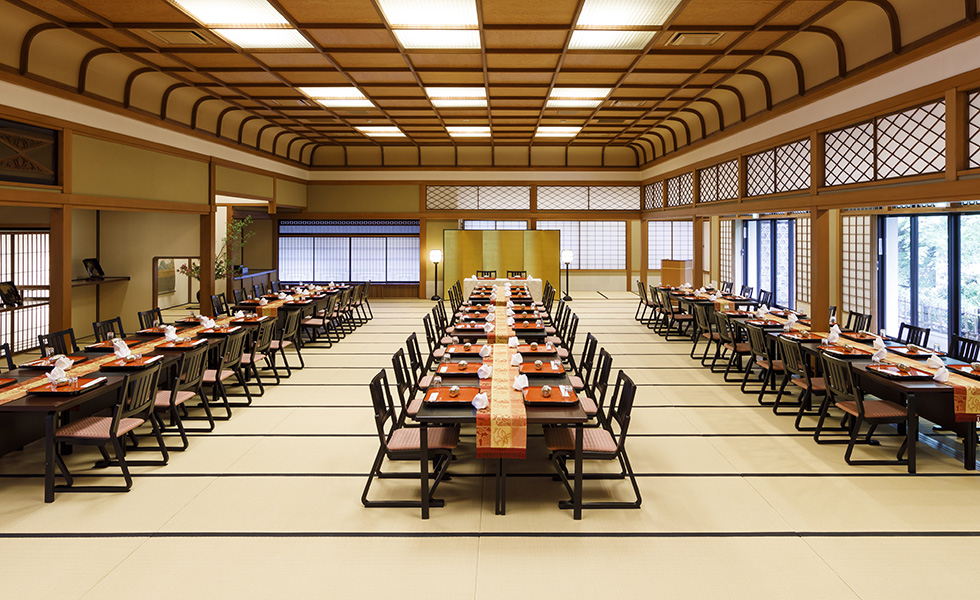 THE WEDDING RECEPTION ROOM
There are many types of room, accommodating from 6 to 74 guests.
We recommend a suitable room for you.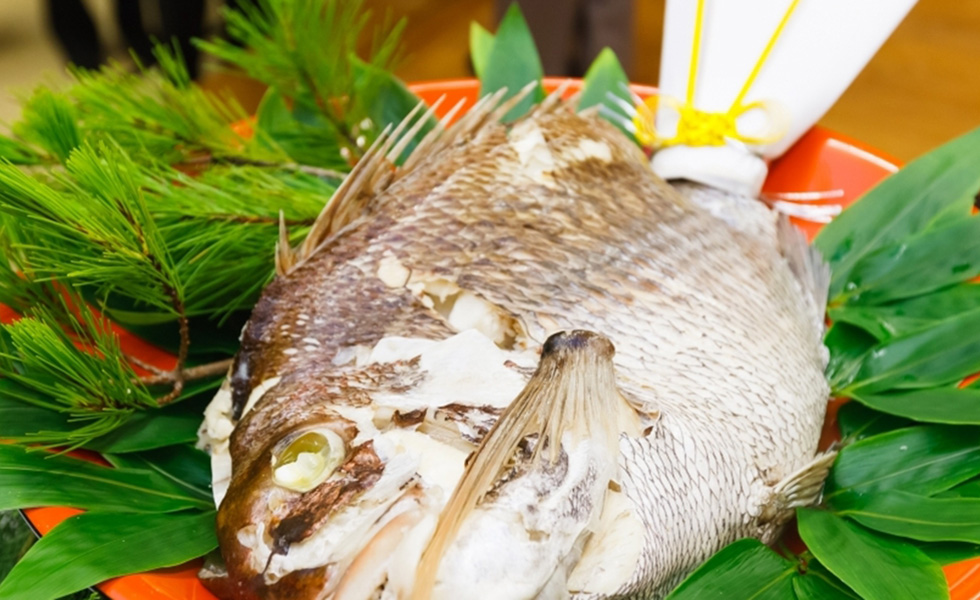 WEDDING CUISINE
Our head chef will make your special day's menu.
You will be looking forward to the special meal.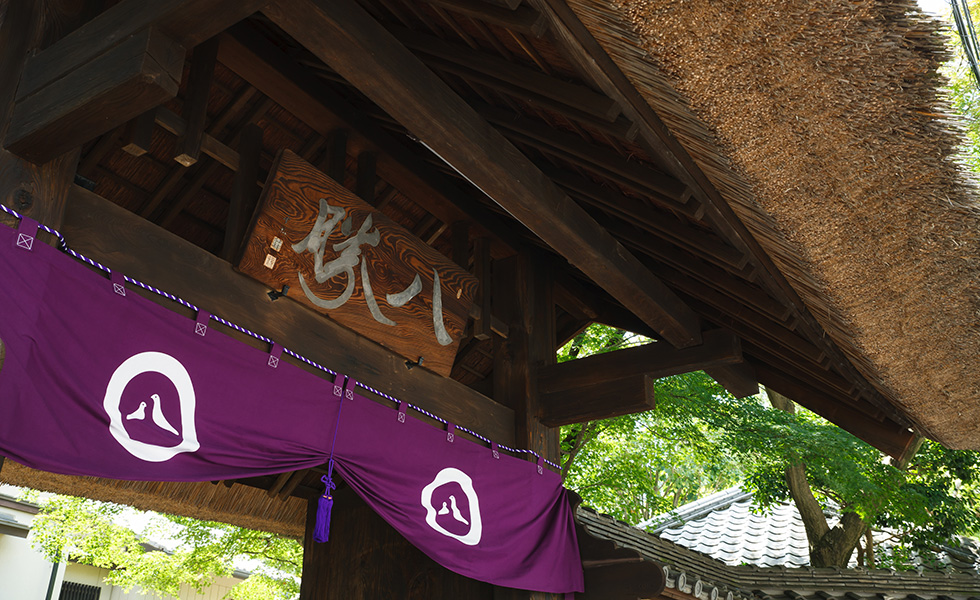 WEDDING ANNIVERSARY
We will send you an invitation to your first wedding anniversary celebration at Hasshoukan.
This anniversary lunch will be at a special price.
We send the invitation one month before your first wedding anniversary.
In the future, at your child's Okuizome and Hichi-go-san,
we recommend you to visit Hasshoukan restaurant again.
We value our long-term relationship with our guests.


PRE-WEDDING PICTURES
We can arrange your pre-wedding photo-shoot.
You will enjoy the day having pictures taken and having lunch.
Lunch : from ¥22,000 / person
Photographer's fee : from ¥80,000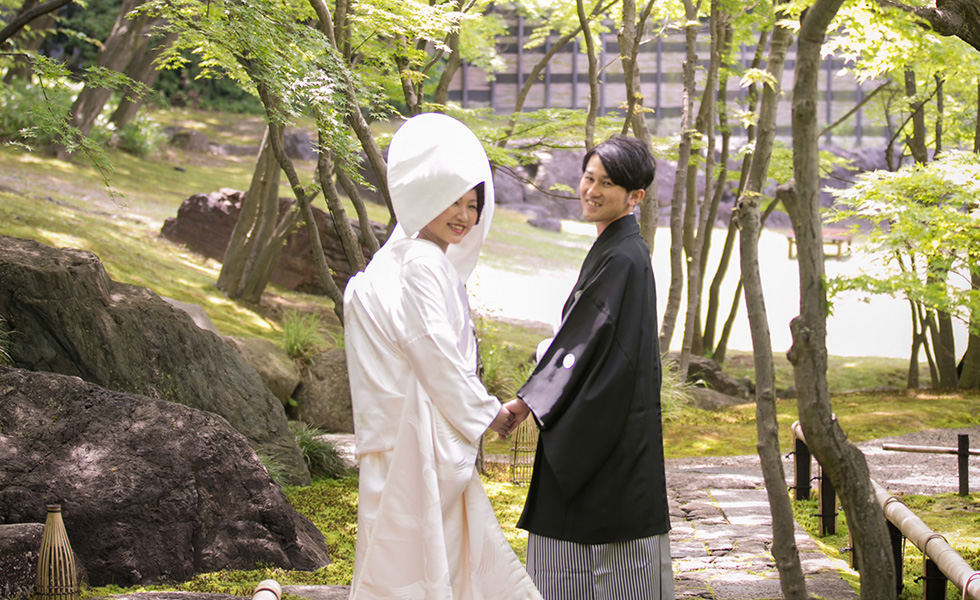 WEDDING
(Including tax)
Cuisine
Our top chef will make a special menu.
You will enjoy hasshoukan's special cuisine.

Ohiroma – The biggest room : from 35 to 74 guests (rectangular tables)
・from ¥22,000 / person
Miyuki-no-ma : from 20 to 34 guests (rectangular tables)
・from ¥27,500 / person
Kiku-no-ma : from 13 to 36 guests (rectangular tables)
・from ¥22,000 / person
Matsu-no-ma or Sakura-no-ma : for a small number of guests
・from ¥22,000 / person
●There is a different charge for each room.
Please ask for details by phone (052-831-1585)